Soular is Toronto's premiere party band
Specializing in live musical entertainment for corporate events, private parties and weddings.
Inspired by the classic sounds of Motown, Soul, R&B, Pop, Rock, Dance Music and Top 40, Soular performs all your favourite songs with a passion and energy that moves people to hit the dance floor and "Dance to the Music"!
HIRE US FOR YOUR NEXT EVENT!
Soular has been an innovator and leader in the live entertainment and event production industry in Toronto for over 15 years. Our goal is to provide a unique and memorable experience that is entertaining for all your guests no matter what age group.
CORPORATE EVENTS
Great entertainment and production is essential for any corporate event and Soular can assist you in providing for all of your event needs. From our world-class party band, cocktail jazz bands, top rated DJs and stellar event production team, we do it all! Customize your event to your exact needs and we will make it memorable and unique. Soular's production team can advise you on your best options for fusing audio and lighting seamlessly into your event.
WEDDINGS
We recognize that quality entertainment is essential to a successful party and that every moment of every song will be treasured and remembered for a lifetime. Soular is a one-stop shop that can provide you with all your needs from our world-class party band, ceremony ensembles, cocktail jazz bands, top rated DJs and stellar event production team, we do it all! We pride ourselves on playing the right genre of music at the appropriate time and at the appropriate volume level.
PRIVATE PARTIES
Add live music to any celebration and take your party to the next level. Soular will assist you in overcoming the stresses of party planning with our years of professional experience, attention to detail and outstanding customer service. From our world-class party band, cocktail jazz bands, top rated DJs and stellar event production team, we do it all! Our goal is to ensure that your event is memorable by providing perfectly suited to you and your guests.
What people are saying
Soular were absolutely fabulous. Everything from answering all our questions, helping to plan for the big day and providing details to ensure everything on the day of was very smooth.They setup in a quick and professional manner and just blew away everyone at our wedding. They were versatile and accommodating of our requests. We loved working with the team and look forward to attending weddings they're performing at in the future!
- Tara and Kenny- July 2019
Sandy and Soular did an amazing job throughout our entire wedding planning process and on the day of our wedding. Sandy is very easy to work, very responsive and very accommodating. We had Soular perform as a trio during or ceremony and cocktail hour and then as a 9 piece band during the reception. All of the guests at our wedding are still talking about how amazing the band was! Our photo booth vendor emailed us afterwards and told us that Soular was the best band that shes ever heard at a wedding (having worked several in the past). They are extremely talented both with their performing and their ability to read a crowd. I HIGHLY recommend booking Soular for your event!
- Jessica and Matt June 2019
Soular were everything we could have asked for from a band for our wedding. The skill of each band member is fantastic. The singers and musicians were all very professional, smiling and set the vibe for the night. Sandy was also very accommodating to our request to perform our own 3 song mini-set, and took charge in renting extra gear and helping us with the set-up. It all went very smoothly thanks to his and the technicians attention. The band has an impressive song list and repertoire. Sandy asked us which songs we wanted to hear. We only had a few requests, which they played very well and even called my wife up on stage for her favorite song (Valerie). They also played 2 Neil Young songs perfectly, with their own fun spin (one for our first dance, and one as a surprise at the end of the night because they knew he was one of my favorites). Highly recommend Sandy and Soular!
- Mandy and Josh- April 2019
OUR GOAL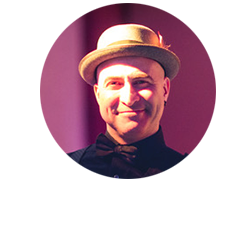 Soular understands that detailed planning is vitally important for a successful live event. We will present you with the best options available and help guide you through the process one step at a time in order to create your vision. We will customize a package with services that meet your individual needs and offer you the best value for your budget. Our goal is to ensure that your event , large or small, is successful and memorable by providing a great atmosphere and world-class entertainment that is perfectly suited to you and and your guests.
Make your dream party a reality!